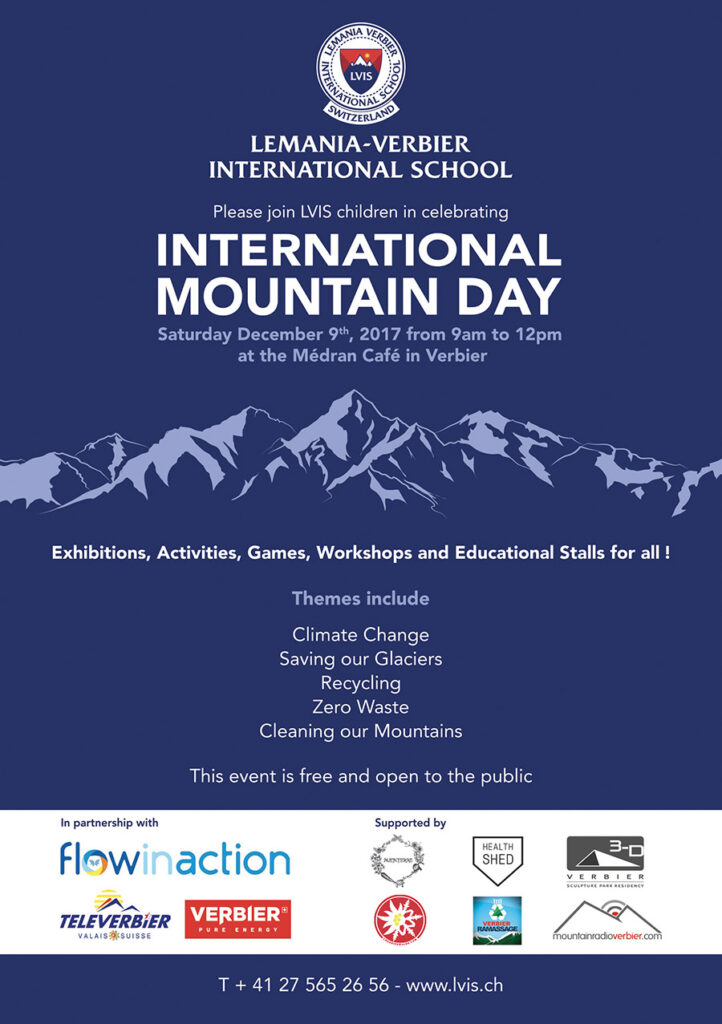 On Saturday 9th December LVIS students will be celebrating International Mountain Day.
Our message is PROTECT OUR MOUNTAINS.
We all need to care for our mountains as the source of our water and biodiversity. At the current rate of melt, all glaciers in our local mountain community, will have disappeared in the next 80-100 years.
We need to take action now! Come and find out how to do your bit to protect our mountains.